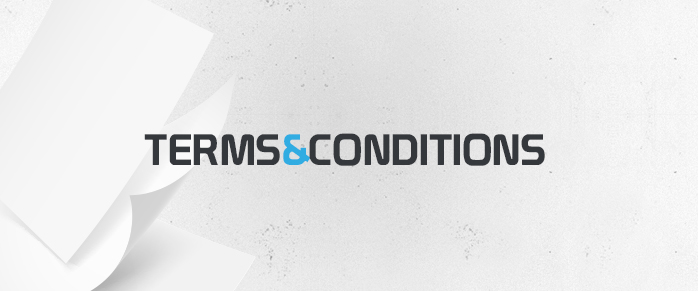 These Terms and Conditions of Use or the Terms of Use is only applicable for our web site.
You must agree with the terms and condition while using this site, if you don't agree with these terms and conditions or any part of it, don't use this site. Bestclippingmasking has the sole rights to change the terms and conditions or any part of it whenever it seems feasible to us without any notice.
The materials and content of this website is only for general information and use. It is subjected to change without any instruction.
Unsanctioned use of this site might claim as an illegal offence.
This site will not be accountable for the use of any information or content by you on this website.
You are merely responsible for the picture, graphics or text you share with us. You are not allowed to thrust into any text, picture, graphics and trademark of third parties.
Through placing any order, you warrant that you have the permission, right and authority to place the order and you empower us to process the order on your behalf.
Copyright notice:
Following contents of this site are conserved by us. All rights reserved.
What We Collect:
The following information will be collected:
Individual's name along with the company name
Contact information in company with phone number as well as email addresses.
Other information related to the offer.
What we do through the info we collect:
We keep this information for the following purposes:
For internal evidence
To develop our services and products further.
For sending Promotional mail about special offers.
To get in touch with you for any business purpose in a near future.
Privacy
Bestclippingmasking.com Privacy Policy applies to use of this Site, and its terms are made a part of these Terms of Use by this reference. To view Bestclippingmasking.com Privacy Policy, click here.
Additionally, by using the Site, you acknowledge and agree that Internet transmissions are never completely private or secure. You understand that any message or information you send to the Site may be read or intercepted by others, even if there is a special notice that a particular transmission is encrypted.
Accounts, Passwords and Security
Certain features or services offered on or through the Site may require user to open an account. Users are entirely responsible for maintaining the confidentiality of their account information, including password, and for any and all activity that occurs under their account. You agree to notify Bestclippingmasking.com immediately of any unauthorised use of your account or password, or any other breach of security. However, user may be held liable for losses incurred by Bestclippingmasking.com or any other user of or visitor to the Site due to someone else using user's username, password or account.
Free trial
Bestclippingmasking.com provides a free trial for up to two images for new corporate clients. Eligibility must be proven by reference to a company website and email from an official company domain. User will need to register on our website and fully complete all the required fields. The free trial is only available to user once they have signed up and logged in. Also note that Bestclippingmasking.com may refuse to process any trial if it takes more than one hour to complete. Bestclippingmasking.com also reserves the right to refuse any trial work.
Payment
Bestclippingmasking.com requires all individual clients to pay for work upfront before work begins. Corporate clients may be extended credit, subject to satisfactory reference checks and at the discretion of Bestclippingmasking.com. Any Clients extended credit will need to sign a contract sent by a member of the team. Full payment for the work will be required no more than 4 days after delivery.
Quality Guarantee
Bestclippingmasking strives to provide services of the very highest quality. In the unlikely event that any users are not satisfied with the results, Bestclippingmasking.com will make reasonable corrections and amendment as necessary. Bestclippingmasking.com reserves the right not to make amendments if the error is the result of poor communication on the part of the Client. Any amendments made as part of Bestclippingmasking.com quality guarantee are without prejudice to Bestclippingmasking.com or its associate companies.
Use of your image
Bestclippingmasking.com reserves the right to use any free trial image(s) for its own promotional purposes i.e. publishing in the website as sample without the owner's permission. However, user can stop such use of trial image(s) simply by sending an email to [email protected]. We may also request user for their permission to use users regular photos into our website as our work sample. But that is entirely up to user's discretion to give permission to do so.
How we use cookies?
A cookie is a small file which asks permission to be placed on your computer's hard drive. Once you agree, the file is added and the cookie helps analyse web traffic or lets you know when you visit a particular site. Cookies allow web applications to respond to you as an individual. The web application can tailor its operations to your needs, likes and dislikes by gathering and remembering information about your preferences.
We use traffic log cookies to identify which pages are being used. This helps us analyse data about web page traffic and improve our website in order to tailor it to customer needs. We only use this information for statistical analysis purposes and then the data is removed from the system.
Overall, cookies help us provide you with a better website, by enabling us to monitor which pages you find useful and which you do not. A cookie in no way gives us access to your computer or any information about you, other than the data you choose to share with us.
You can choose to accept or decline cookies. Most web browsers automatically accept cookies, but you can usually modify your browser setting to decline cookies if you prefer. This may prevent you from taking full advantage of the website.
Website disclaimer
The information contained in this website is for general information purposes only. The information is provided by "Bestclippingmasking.com" and whilst we endeavour to keep the information up-to-date and correct, we make no representations or warranties of any kind, express or implied, about the completeness, accuracy, reliability, suitability or availability with respect to the website or the information, products, services, or related graphics contained on the website for any purpose. Any reliance user place on such information is therefore strictly at user's own risk.
In no event will Bestclippingmasking.com be liable for any loss or damage including without limitation, indirect or consequential loss or damage, or any loss or damage whatsoever arising from loss of data or profit arising out of or in connection with the use of this website.
Through this website user are able to link to other websites which are not under the control of "Bestclippingmasking.com". We have no control over the nature, content and availability of those sites. The inclusion of any links does not necessarily imply a recommendation or endorse the views expressed within them.
Every effort is made to keep the website up and running smoothly. However, "Bestclippingmasking.com" takes no responsibility for and will not be liable for the website being temporarily unavailable due to technical issues beyond our control.